Bus rental in Piedmont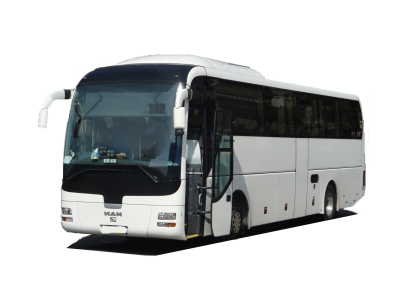 Rent a bus in Piedmont
Piedmont is a Northwest region that shares its border with France and Switzerland. The Italian region is surrounded by the Alps and counts among its summits the Monte Viso and others like the second highest of the Alps', the Monte Rosa Massif: that gives a good idea of the splendor of Piedmont! Visitors may also enjoy the magnificence of the valleys or the vineyards wrapping the hills that make up the alpine scenery. We piqued your curiosity? The bus rental company Italy Buses assists you in your plans and provide you with quality vehicles for your trips to Piedmont:
Bus transfers: Whether you want to organize a transfer for your collaborators, your association, your students or your tourists group, you are at the right place! Italy Buses, in collaboration with the tour operator City Tours Italy and our vast network of Italian bus companies specialized in group transportation are at your disposal. You have the opportunity to rent us vehicles of different size for small, medium or big groups going to the destination of your choice! It is possible to complete a simple transfer from point A to point B, round-transfers, airport transfers from Turin Caselle or Cuneo Levaldigi airports, transfers from a hotel to another location in Piedmont and so on...
Sightseeing tours: A transfer is not what you had in mind? Do you want to learn more about the Italian heritage and traditions? It is with pleasure that we offer sightseeing tours by bus in Piedmont or to many other interesting cities around. Book a minibus, a bus, a coach or a car depending on the number of participants and/or hire a local guide for a guided tour in Turin, Novara, Alexandria, Asti, Rivoli, Moncalieri, Biella or any other wished town. In that case, you will transform a random day into a fruitful cultural day and enrich your knowledge about Italy thanks to the contribution from your guide.
Excursions by bus: Our team at Italy Buses, along with the efficient tour operator City Tours Italy, allow you to go on any kind of excursion: business or leisure, we will arrange your tours and take charge of all the extras. Therefore, you will leave free from all constrains, on your way to a pleasant excursion to the Sacred Mount of Oropa, the Lake Maggiore, the province of Cuneo or Montferrat. Did you want a themed-tour? Are you specifically attracted to viticulture, the Italian culture or religion? We will help you out setting up the most personalized excursion for a unique trip to Piedmont.
Travels by bus: Do you wish to venture elsewhere? Outside Italy? Your only limits are self-imposed! Many Italian regions are waiting to be seen and France, Switzerland and other European countries are all doors opened. Even if the destination is not exactly at the doorstep and you set your mind on a rather long journey, you will be driving on a smooth trip in one of our safe and reliable buses with local drivers.
Needing a coach hire service in Piedmont?
In case you are currently searching for reliable and local bus providers in and around Piedmont such as LDC drivers for long distance journeys around Piedmont, please check out our partners: /p>
To book a minibus, a bus or a coach in Piedmont through our company, please send Italy Buses a message at . Note that any information is worth mentioning in order that we determine the type of trip you are looking for. Our team will be glad to answer you back with an estimate for your charter bus rental in Piedmont as quickly as possible.