Bus rental in Trentino-Alto Adige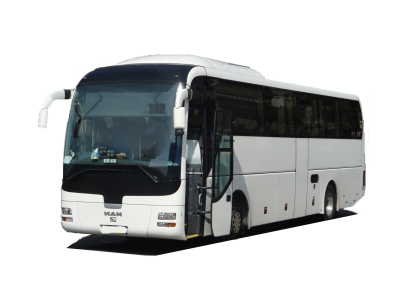 Rent a bus in the region of Trentino-Alto Adige
The region of Trentino-Alto Adige, better known as the South Tyrol, is bordered by Austria and Switzerland, which makes it an ideal departure location for excursions or trips. Moreover, with its many wonders including the provinces of Bolzano and Trento, there are many opportunities to cease in view to going on a sightseeing tour. In any case, Italy Buses will be happy to offer its services for the following kinds of trips in South Tyrol:
Bus transfers: If you need a simple transfer or a multi-destination transfer from or to Trento, Bolzano or any other city in Trentino-Alto Adige, the coach rental company Italy Buses is delighted to make available minibuses, buses or coaches with driver at any time. You can also use our vehicles to complete a transfer from the airport of Bolzano or any Italian or European airport. Whatever the reason, our comfortable buses with driver are the best way to drive smoothly from one point to another in South Tyrol.
Sightseeing tours: The best way to discover a city is still to explore it by foot or by bus accompanied by a qualified tourist guide. Trento, dominated by the casle of Buonconsiglio and Merano, by the castle of Trauttmansdorff, are, to name a few, some of the many buildings you must include in your guided tour. The experience of the tour operator City Tours Italy active all over Europe, combined with the efficiency of our partners, the Italian bus rental companies listed below, join their capacity in order to build the perfect sightseeing tour for your group in Trentino-Alto Adige.
Excursions by bus: Likewise, Italy Buses is proud to offer its services to set up personalized excursions from the departure location of your choice. Hence, you may choose the theme -history, culture, religion, gastronomy, mountain…-, the locations and the time, and we will synchronize our efforts: at any time, we provide for buses with driver for your tours in South Tyrol, in another Italian region or from Italy to any other European country.
Travels by bus: For your trip departing from Trentino-Alto Adige, you have the opportunity to rent buses of small or big capacity to drive to France, Switzerland, Germany and Austria or anywhere in Tyrol. Our vehicles are available for the time necessary; whether it be for half a day or several days in a row; the choice is yours. Therefore, you could spend time in Innsbruck or visit the charming typical Austrian villages in Wattens, Hall in Tirol, Seefeld in Tirol or Schwaz. Our partner the tour operator City Tours Italy allows us to facilitate your trips and to assist you in the building up of your travels in Trentino-Alto Adige.
Our partners in Trentino-Alto Adige
Trento Bus: The bus rental platform Trento Bus rents buses at any time. You can also hire a tourist guide who will tag along on your excursions and sightseeing tours to show you around. Any transfer by bus from, in or to Trento or to Italy is feasible.
Rent coaches in Trentino-Alto Adige/Südtirol: Bus & driver in Trentino-Alto Adige/Südtirol and in all regions of Italy, for any type of street travel in Europe.
Reserve coaches in and around Bressanone: Coach hire in all places of Bressanone and on the territory of Trentino-Alto Adige/Südtirol, for travelling to all places in Italy.
Italy Buses' address is the following: . Please submit your request mentioning your personal criteria so that our team will draw up a custom-built estimate for a great transfer, excursion, guided tour or journey in Trentino-Alto Adige!