Bus rental in Tuscany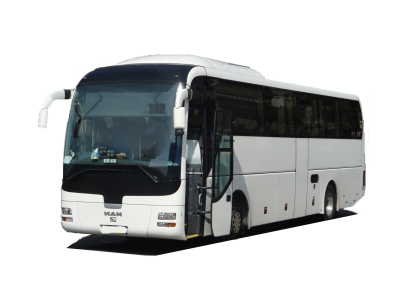 Rent a bus in the region of Tuscany
Numerous big cities like Pisa, Florence and Livorno, typical villages and medieval wonders are waiting for you in Tuscany! The region is also an excellent departure point for excursions to Bologna, Rome, Parma or Milan as well as all sorts of trips by in Italy. The coach rental platform Italy Buses can provide you with buses of different size with driver suitable for your group for the following trip:
Bus transfers: If you want to organize a transfer by minibus, bus or coach with driver for your group, Italy Buses will help you out! The bus rental platform works hand in hand with Italian bus companies and the tour operator City Tours Italy and to warrant a safe and reliable transfer by bus whenever you need it. Therefore, you can easily make a reservation for a ride to the city of your choice by contacting our team: Prato, Florence, Arezzo, Livorno, Pisa, Sienna or Pistoia... Whatever the destination, whether it be the smallest town, a hotel or an airport… any transfer is conceivable and our team will always rise the challenge.
Sightseeing tours: Amongst the famous cities of Tuscany, we would obviously pick up Florence, cradle of art and culture, and Pisa, known for its emblematic leaning tower. If you wish to learn more about one of these fascinating cities or about others Italian cities, you can rent a bus to Italy Buses and hire the services of a tourist guide who will let you know about the historical facts attached to the region. Tuscany was also the scene of many films; ask about it and pay attention to the anecdotes!
Excursions by bus: The region of Tuscany counts no less than six sites listed to the UNESCO World Heritage Site List. Whether it is the historical center of Florence, the Val d'Orciq or the Piazza del Duomo in Pisa, ideas for half or full day excursions are countless. You may want to gaze at the maritime landscape or the startling hills of Crete Senesi? Contact us and we will be delighted to provide with a bus suitable to your group and a local driver.
Travels by bus: If you want to fix up a business, school or an association trip, or simply a leisure travel, you can rely on the bus rental platform Italy Buses in the setting up of your personalized itinerary for your travels in Tuscany. You can drive anywhere in Italy in our buses with driver, but also to France, Germany, Poland, Austria and all over Europe!
Best coach companies in Tuscany
We have made extensive research to introduce you to the most reliable and punctual bus providers in the region of Tuscany. Rent a coach with driver with the following companies to get the best bus travel experience in Italy
For any question, request or information, please contact Italy Buses for a custom-built estimate of the aforementioned trips. Your indications are welcome! Feel free to pitch any idea and we will define the most appropriate trip to Tuscany.